Greetingsss! For the firssst time, we generalsss went out of our hiding sssspot. We took thiss lovely photo.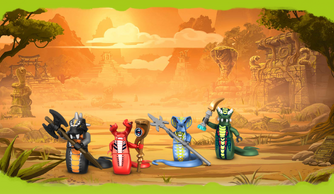 Wonder where Pythor issssssss. He ssshould stay MIA. It issss quite nice.
Sssee you next time,
Acidicussssss- Venomari Helper 06:11, April 17, 2012 (UTC)
Ad blocker interference detected!
Wikia is a free-to-use site that makes money from advertising. We have a modified experience for viewers using ad blockers

Wikia is not accessible if you've made further modifications. Remove the custom ad blocker rule(s) and the page will load as expected.