If some admin scrambles across this, don't delete it. It's for one of my friends.
HoT cover art: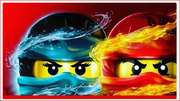 Sets
link: http://www.eurobricks.com/forum/index.php?showtopic=121806&st=175#entry2656486
Fusion Suits: 
And good day to you all..
Ad blocker interference detected!
Wikia is a free-to-use site that makes money from advertising. We have a modified experience for viewers using ad blockers

Wikia is not accessible if you've made further modifications. Remove the custom ad blocker rule(s) and the page will load as expected.