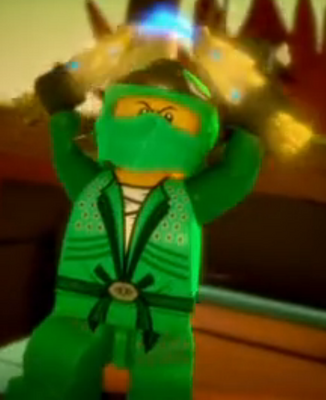 Ninjago Newsletter: Issue 3 April 21
Hello everyone, welcome to ANOTHER issue of the Ninjagooooo News! This week is going to be an EXTRA SPECIAL, Early Bird edition! I got some big news, big reviews, and more!
Page of the Week
Jay is this weeks page of the week, because quite a few people voted on him. Vote in the comments!
Quote of the Week
"Never put off to Tomorrow what can be done today" -Lord Garmadon
Featured Image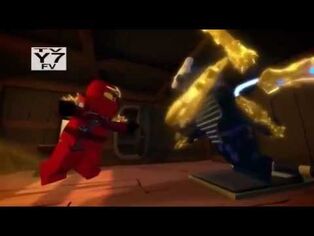 Ask the Ninjas answers!
BornagainJesusfreak Asked:
Is your scythe hard to wield? And could you teach me spinjitzu?
Cole Answered
Not really. My Sythe is really cool thought, we've been through a lot together. And about the Spinjitsu, I cant teach you, you just know it if you have the power to use it. I'll talk to you soon!
-Cole
Brianna113 Asked:
Hi Zane I was wondering do you like being a robot and what do you like best about being one?
Thanks
Brianna113
Zane Answered:
I suppose being a robot is ok. It comes with a lot of Positives and Negatives. What I truely like being best about being a robot, is that it makes me feel Special among the others. Plus, I have the best dances moves! Just dont tell Cole I said that.
-Zane
Green Ninja Asked:
Dear Lloyd, Lloyd, are you worried if your father is dead or not? Are you excited to face him one day? Sincerely, Green Ninja
Lloyd Answered:
Hey Green Ninja (I thought I was the green ninja) my father is not dead, at least that is what Uncle told me (should I trust him), and I am NOT excited to face him. He is my dad I mean what kid goes around saying: "I am going to kill my dad when I meet him again." Thanks for asking me.
-Lloyd
Blaynii asked:
Hey cole, what did you think before you met wu when you saw him on that mountain you climbed? Were you amazed or not very impressed? :P And BTW tell Zane that he needs to turn his funny switch when you reads his fan letters. :P
Cole Answered:
Hi Blaynii. When I met Wu on that mountain I nearly fell off! I was sooo surprised because I thought I was the first one to get to the top and then I found out I had gotten betten by an old man (as to how he got up there still puzzles me)! I will tell Zane to turn on his funny switch, so he doesnt get the :P mixed up.
-Cole
Casey113 asked:
Dear Lloyd Whats your highest videp game record? And whats is it like to be the Green Ninja?
Thanks
-Case
Lloyd Answered
Hi Case. My highest score was soo high I cant remember. Right now being the Green Ninja is not that exciting about all that has changed is my uncle protects me more.
-Lloyd
Keep the questions coming guys!
Hot off the Press: Some of the Summer 2012 Spinner and Booster packs!
Here folks are just a few of the upcoming Summer 2012 Spinner and Booster packs! Check them out! Reply in the comments to which one(s) you plan to get. Please note, this is not all of the Spinner and Booster packs, these are just the ones with Official pics SO FAR.
Set review: 9441 Kai's Blade Cycle
This issue, im going to Review Kai's Blade Cycle. I know, I said I would do Rattlecopter, but I want to cover all 2012 sets (That I own, which is a lot) so I am going to do the Blade Cycle, and at the end, I will give you the schedule for Reviews I plan to do. Onto the Reivew, Kai's Blade Cycle is a set that included Rattla and Kai ZX , and of course the Blade Cycle, along with a Puny shrine. Kai ZX is quite cool nice to have, with his cool printings, and hes armed with 2 Black Katanas. Rattla, is really cool, whith his Eyes, and he is armed with a Black spear. Now, for the litte ity-bity shrine. This really upsets me. Its way to small, and I could live without it. Moving onto the Main attraction. The Blade cycle looks really cool at first. Quite a few stickers (Which is minor) but, one of the Stickers looks like Kai is counting how many snakes hes killed. and lots of Blades (You just got your Uh durr Badge). Kai sits nicely in the Blade cycle, and his katanas fit in his shoulder pads nicely. The main feature of the set, is that if you press down on the button on the front, the Blades "pop out". This feature works 50% of the time. Sometimes one blade will be more open then the other. Movie accurate wise, it looks just like it (See pictures below). Over, this goes well with the Venomari shrine, because then you have a place for Ratla to stay, and some Transport for the Ninjas!
Set Gallery
I rate this set 7/10 mainly because of the laggy feature, and the Mini-shrine.
Schedule for Set Reviews
Issue 4: RattleCopter
Issue 5: TRIPLE REIVEW: Training set, Ninjago polybag or Booster pack + Surprise!
Issue 6: Fangpyre Mech
Issue 7: Cole's Tread Assault
Issue 8: Fangpyre Truck Ambush
Issue 9: Destiny's Bounty
And by then I should have some of the new Summer sets, if not, I will stop reivews until then.
Thats all for now Folks! See you next time, and Happy Earth Day!
Keep asking those Ask the Ninjas questions, and vote for the next Page of the Week!
"Hello brother, what took you so long"? -Lord Garmadon 17:45, April 21, 2012 (UTC)