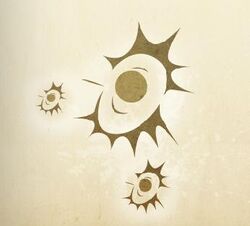 Sunny Flowers are a kind of plant found in the Ninjago Sky.
Ninjago.com Description
Wildlife: Vegetation
Warning: Pack some seed because these plants have no roots!
Sunny Flowers:
These giant flowers are actually mini-suns. Hot to the touch, Sunny Flowers float in the air and have their own gravity. More importantly, they can add a touch of light to even the darkest day.
Ad blocker interference detected!
Wikia is a free-to-use site that makes money from advertising. We have a modified experience for viewers using ad blockers

Wikia is not accessible if you've made further modifications. Remove the custom ad blocker rule(s) and the page will load as expected.