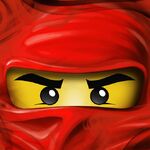 Ninjago: Spinjitzu Scavenger Hunt
is a game based on LEGO's 
Ninjago
 theme. It is a fighting game that focuses on using 
Spinjitzu
.
Gameplay
With the helping hand of Sensei Wu, the player must battle their foes with the use of Spinjitzu. The player is given the ability to customize their Ninja, as well as upgrade their weapons and attacks to make whichever Ninja they selected more powerful. In order to unlock more upgrades, the player is able to scan the codes on their Ninjago products.
Arenas
Sequel
In March 2012, a sequel was released titled LEGO Ninjago: Rise of the Snakes - though it was essentially the same as the Spinjitzu Scavenger Hunt with a few minor alterations (such as new enemies and arenas).
Gallery
Ad blocker interference detected!
Wikia is a free-to-use site that makes money from advertising. We have a modified experience for viewers using ad blockers

Wikia is not accessible if you've made further modifications. Remove the custom ad blocker rule(s) and the page will load as expected.