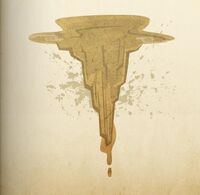 Lime Stones are a type of vegetation found in the Ninjago Sky.
LEGO.com Description
Wildlife:Vegetation
Pack your lunch, because there's little food here!
Made of sour grain filled with skeletons, these bitter caves are constantly changing shape. Pointy Stalactites drip, drip lime from the ceiling creating new Stalagmites rising from the tart cave floor
Ad blocker interference detected!
Wikia is a free-to-use site that makes money from advertising. We have a modified experience for viewers using ad blockers

Wikia is not accessible if you've made further modifications. Remove the custom ad blocker rule(s) and the page will load as expected.