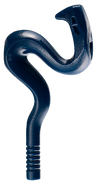 The Hypno Viper is a Hypnobrai mini-snake as well as a Serpentine weapon. It has a weaker version of the Hypnobrai's signature ability - although incapable of complete hypnosis, it can still immobilize and confuse victims long enough for stronger Serpentine to attack.
Ninjago.com Description
Hypnobrai minions. Their stare is not as dangerous or fully developed as that of the fully grown Hypnobrai, but their rattle can still render victims in a state of confusion long enough to let the big guys slither in and finish the job.
Set Appearances
Ad blocker interference detected!
Wikia is a free-to-use site that makes money from advertising. We have a modified experience for viewers using ad blockers

Wikia is not accessible if you've made further modifications. Remove the custom ad blocker rule(s) and the page will load as expected.